Complex factors, such as the growth of global energy demand, oil price fluctuation and climate problems, have pushed many countries to carry out the transformation practice of energy production and consumption. International oil companies have been striving to be at the forefront of the industry, but different oil companies' low-carbon transformation paths are different: European companies are vigorously developing offshore wind power, photovoltaic, hydrogen and other renewable energy, while American companies are increasing the layout of carbon capture and storage (CCS) and other negative carbon technologies, and different paths will eventually be transformed into the vitality and power of low-carbon transformation. Since 2022, major international oil companies have made new plans on the basis of the significant increase in the number of low-carbon business acquisitions and direct investment projects in the previous year.
Developing hydrogen energy has become the consensus of major international oil companies.
It is the key and difficult area of transportation energy transformation, and clean and low-carbon transportation fuel becomes the key of energy transformation. As an important starting point of transportation transformation, hydrogen energy is highly valued by international oil companies.
In January this year, Total Energy announced that it would cooperate with world-renowned renewable energy companies Masdar and Siemens Energy Company to develop and produce a green hydrogen demonstration plant for sustainable aviation fuel in Abu Dhabi, and promote the commercial feasibility of green hydrogen as a necessary decarbonization fuel in the future. In March, Total Energy signed an agreement with Daimler Trucks Co., Ltd. to jointly develop an ecological transportation system for heavy trucks powered by hydrogen, and promote the decarbonization of road freight transportation in the EU. The company plans to operate up to 150 hydrogen refueling stations directly or indirectly in Germany, the Netherlands, Belgium, Luxembourg and France by 2030.
Pan Yanlei, CEO of Total Energy, said that the company is ready to develop green hydrogen on a large scale, and the board of directors is willing to use the company's cash flow to accelerate the green hydrogen strategy. However, considering the electricity cost, the development focus will not be in Europe.
Bp reached an agreement with Oman to increase major investment in Oman, cultivate new industries and technical talents, combine renewable energy with green hydrogen on the basis of natural gas business, and promote Oman's low-carbon energy goal. Bp will also build an urban hydrogen hub in Aberdeen, Scotland, and build an expandable green hydrogen production, storage and distribution facility in three phases.
Shell's largest green hydrogen project has been put into production in China. This project has one of the largest hydrogen production devices from electrolyzed water in the world, providing green hydrogen for hydrogen fuel cell vehicles in Zhangjiakou Division during the 2022 Beijing Winter Olympics. Shell announced cooperation with GTT France to jointly develop innovative technologies that can realize liquid hydrogen transportation, including the preliminary design of liquid hydrogen carrier. In the process of energy transformation, the demand for hydrogen will increase, and the shipping industry must realize the large-scale transportation of liquid hydrogen, which is conducive to the establishment of a competitive hydrogen fuel supply chain.
In the United States, Chevron and Iwatani announced an agreement to jointly develop and build 30 hydrogen refueling stations in California by 2026. ExxonMobil plans to build a blue hydrogen plant in Baytown Refining and Chemical Complex in Texas, and at the same time build one of the largest CCS projects in the world.
Saudi Arabia and Thailand's National Petroleum Corporation (PTT) cooperate to develop into blue hydrogen and green hydrogen fields and further promote other clean energy projects.
Major international oil companies have accelerated the development of hydrogen energy, promoted hydrogen energy to become an important field in the process of energy transformation, and may bring a new round of energy revolution.
European oil companies accelerate the layout of new energy generation
European oil companies are eager to develop new energy sources such as hydrogen, photovoltaic and wind power.
The U.S. government has set the goal of building 30 GW offshore wind power by 2030, attracting developers including European energy giants to participate in the bidding. Total Energy won the bid for a 3 GW wind power project on the coast of New Jersey, and plans to start production in 2028, and has set up a joint venture to develop floating offshore wind power on a large scale in the United States. Bp signed an agreement with Norwegian National Oil Company to transform South Brooklyn Marine Terminal in New York into the operation and maintenance center of offshore wind power industry.
In Scotland, Total Energy won the right to develop an offshore wind power project with a capacity of 2 GW, which will be developed together with Green Investment Group (GIG) and Scottish Offshore Wind Power Developer (RIDG). And bp EnBW also won the bid for an offshore wind power project on the east coast of Scotland. The planned installed capacity is 2.9 GW, enough to provide clean electricity for more than 3 million households. Bp also plans to use an integrated business model to supply clean electricity generated by offshore wind farms to the company's electric vehicle charging network in Scotland. The two joint ventures with Shell Scottish Power Company also obtained two development licenses for floating wind power projects in Scotland, with a total capacity of 5 GW.
In Asia, bp will cooperate with Marubeni, a Japanese offshore wind developer, to participate in the bidding for offshore wind power projects in Japan, and will set up a local offshore wind development team in Tokyo. Shell will promote the 1.3 GW floating offshore wind power project in South Korea. Shell also acquired Sprng Energy of India through its wholly-owned overseas investment company, which is one of the fastest-growing wind and solar energy developers and operators in India. Shell said that this large-scale acquisition promoted it to become the pioneer of comprehensive energy transformation.
In Australia, Shell announced on February 1st that it had completed the acquisition of Australian energy retailer Powershop, which expanded its investment in zero-carbon and low-carbon assets and technologies in Australia. According to the report of the first quarter of 2022, Shell also acquired a 49% stake in Australian wind farm developer Zephyr Energy, and plans to establish a low-carbon power generation business in Australia.
In the field of solar energy, Total Energy acquired SunPower, an American company, for US$ 250 million to expand its distributed power generation business in the United States. In addition, Total has established a joint venture with Nippon Oil Company to expand its solar distributed power generation business in Asia.
Lightsource bp, a joint venture of BP, hopes to complete a 1 GW large-scale solar energy project in France by 2026 through its subsidiary. The company will also cooperate with Contact Energy, one of the largest public utilities in New Zealand, on a number of solar power projects in New Zealand.
Net Zero Emission Target Promotes CCUS/CCS Technology Development
Unlike European oil companies, American oil companies tend to focus on carbon capture, utilization and storage (CCUS) and less on renewable energy such as solar energy and wind power generation.
At the beginning of the year, ExxonMobil promised to reduce the net carbon emissions of its global business to zero by 2050, and plans to spend a total of $15 billion on green energy transformation investment in the next six years. In the first quarter, ExxonMobil reached a final investment decision. It is estimated that it will invest 400 million USD to expand its carbon capture facility in Labaki, Wyoming, which will add another 1.2 million tons to the current annual carbon capture capacity of nearly 7 million tons.
Chevron invested in Carbon Clean, a company focusing on CCUS technology, and also cooperated with the Earth Restoration Foundation to develop 8,800 acres of carbon sink forest in Louisiana as its first carbon offset project. Chevron also joined the Global Maritime Decarburization Center (GCMD), and worked closely in the future fuel and carbon capture technology to promote the shipping industry to achieve the net zero goal. In May, Chevron signed a memorandum of understanding with Tallas Energy Company to set up a joint venture to develop ——Bayou Bend CCS, an offshore CCS center in Texas.
Recently, Chevron and ExxonMobil respectively signed agreements with Indonesia's national oil company (Pertamina) to explore low-carbon business opportunities in Indonesia.
Total Energy's 3D industrial experiment shows the innovative process of capturing carbon dioxide from industrial activities. This project in Dunkirk aims at verifying reproducible carbon capture technology solutions and is an important step towards decarbonization.
CCUS is one of the key technologies to deal with global climate change and an important part of global climate solutions. Countries all over the world make innovative use of this technology to create opportunities for the development of new energy economy.
In addition, in 2022, Total Energy also made efforts on sustainable aviation fuel (SAF), and its Normandy platform has successfully started to produce SAF. The company also cooperates with Nippon Oil Company to produce SAF.
As an important means of low-carbon transformation by acquiring international oil companies, Total added 4 GW of renewable energy capacity by acquiring American Core Solar. Chevron announced that it will acquire REG, a renewable energy group, for $3.15 billion, making it the biggest bet on alternative energy by far.
The complicated international situation and epidemic situation have not stopped the pace of energy transformation of major international oil companies. "World Energy Transformation Outlook 2022" reports that the global energy transformation has made progress. Faced with the concerns of the society, shareholders, etc. and the increasing return on investment in new energy, the energy transformation of major international oil companies is progressing steadily while ensuring the long-term security of energy and raw material supply.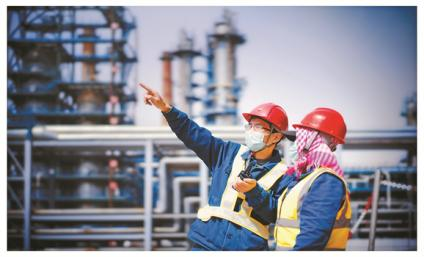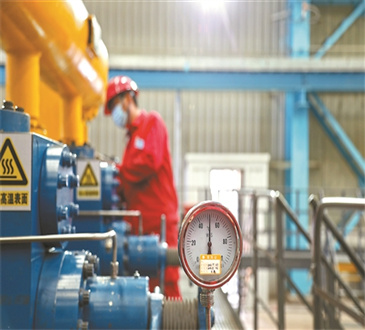 ---
Post time: Jul-04-2022