Solids control is a process used in drilling rigs which use drilling fluid. It involves separating the "cuttings" (drilled material) from the fluid, allowing it to be recirculated or discharged to the environment.[1]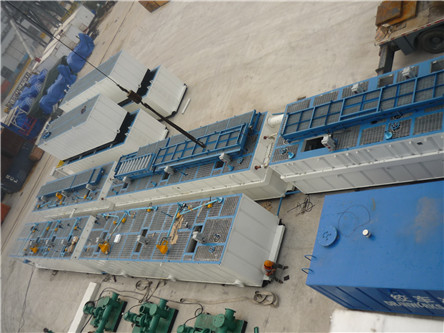 Solids control system applies to 1000-9000 meters' oil and gas well drilling process and consists of 3 to 7 modularized combined tanks. The bottom of purification tank adopts a new cone base structure, while the edge adopts mud mixing system which is not easy to set sand. In order to meet the requirements of drilling operation, the whole circulating system can be separated and connected between tank and tank or between warehouse and warehouse, among them the bottom valve of suction manifold opens flexibly and is sealed reliably after it closes. The entire circulating system is configured with level 5 purification equipment, shale shaker in corollary equipment, desand and desilt cleaner, vacuum degasser and agitator etc. The use of new oil drilling mud purification system reduces mud emissions with an obvious function of environment protection.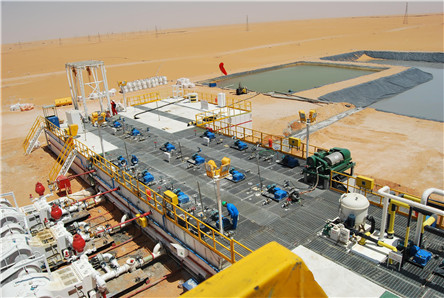 Solids control system is used to separate and handle debris and sand etc particle in drilling fluid, maintain drilling fluid performance and store circulation drilling fluid. It is equipped with weighting mixing devices, infusion devices and chemical agents fill devices, which is used to improve physical and chemical performance of drilling fluid for meeting the requirements of drilling work.
Solids control system produced by HERIS, bears the features of advanced performance, reliable work, easy movement and economical operation. The performance and manufacturing quality of the complete set system have reached the advanced level of the same kind of domestic products.